Publications List
Showing 1 to 2 of 2 results in 1 pages.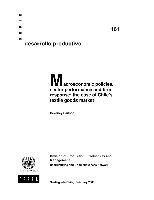 February 2005
|
Resumen Traditionally, economic literature has treated macroeconomic theory separately from the evolution of the microeconomic structure....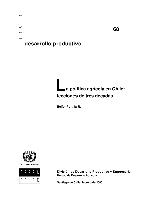 February 2000
|
Resumen Entre 1974 y 1998, la economía y la agricultura chilena recibieron el impacto de las reformas estructurales y de la apertura externa. En...