Publications List
Showing 1 to 2 of 2 results in 1 pages.
October 2012
| |
As exportações brasileiras se expandiram vigorosamente nos anos 2000, tendo contribuído positivamente para o crescimento do emprego. Porém, essa...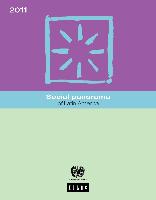 March 2012
|
For Social Panorama of Latin America, the main challenge is to foster a more in-depth examination of social gaps and the mechanisms that reproduce...