Publications List
Showing 1 to 2 of 2 results in 1 pages.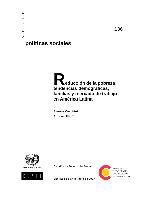 July 2007
|
Entre 1990 y 2007 América Latina ha experimentado cambios demográficos y socio-económicos profundos. En ese lapso los gobiernos se comprometieron...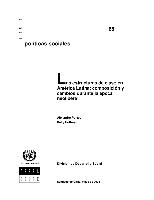 May 2003
|
En el último decenio del siglo XX, América Latina experimentó un vuelco extraordinario a medida que los países abandonaban, una tras otra la...